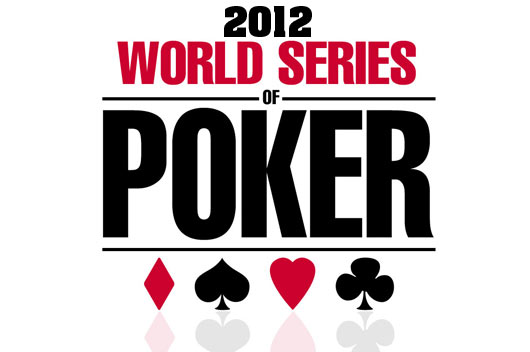 Fairly active day on the poker for our Quebec map! The major event of the day is obviously the 2nd place of Erik Cajelais which is out of the tournament on a "cooler". D0r1t0s is still in the #37 evnement, in a good position and 5 Quebecers will be to follow today in the #38, a Hold'em Tournament event ' no limit to $ 1500
Event #34 of Pot-Limit Omaha / 6max ($5000) - Takashi Kihara won the bracelet
Yesterday, when the action resumed in this tournament, it was more than 11 players left. The shortstack earlier that day was Josheph Cheong, who eventually finished 9th for $ 34,620. It was the chip leader at the beginning of day, Naoya Kihara, who finished 1st for $ 512,029
Other positions went as follows:
2nd Chris DeMaci $316,308
3rd Daniel Hindin 203, $ 363
4th Hans Winzeler 134, $ 857
5th Davidi Kitai, $ 92,064
For Naoya Kihara, it was his 2nd career scholarship only in a tournament of WSOP and his first bracelet!
Event #35 Mixed Hold'em ($2500) - Cajelais finished 2nd!
Two players were to watch in this tournament while Ivey was in his fifth final table in 12 days and Cajelais was among the leaders!
Things were going well for Ivey up to this hand.
Ivey raise 20,000 on the Cut-off with 88. Samuel Goldbuff reraise all-in for 159,000 tokens with 62. The flop falls an interesting 352 to Golbuff which gives it a pair and a gutshot. The turning point is except for Ivey, but 4 on the River completes the straight for Goldbuff leaving only 11,000 chips to Ivey.
Several people laugh thing and Ivey has the "Ivey face" that one he knows. He opens his mouth saying: "is what is really true stuff"? Ivey will be later removed by Cajelais and released 8th tournament.
Some later eliminations, it remains as the heads-up final between Erik Cajelais and Chris Tryba. Tryba has twice Cajelais tokens.
The last hand is as follows:
Cajelais has KT and Tryba 9dTd.
The flop comes Qd9c4s. Update Cajelais and Tryba call.The turn gives the nuts Cajelais, Jd. update again Cajelais and Tryba call.
The river is brutal for Cajelais, a 8 d which gives the nuts Tryba!
Tryba lead on the river and Cajelais thought for a moment before declaring in all!
For his performance, Cajelais WINS $ 129,766! It is already the 4th awards in the WSOP for Cajelais which brings the total of his earnings to $ 971,493.

Event #36 of No Limit Hold'em (shootout limited to 2000 entries) - there are only 10 players

A few words quickly on this shootout tournament! The action stopped when was complete to create a final table of 10 players!
All players will leave today with the same stack and are guaranteed a scholarship of $ 22,899
They will climb in the scale of awards to the first position which will give $ 368,593 to its winner!
The final table will be composed of:
Craig Mccorkell
Jeremiah Fitzpatrick
Antonio Esfandiari
Roberto Romanello
Joe TehanAthanasios
Polychronopoulos
Sardor Gaziyev
Alessandro Longobardi
Jonathan Lane
Thiago Nishijima

Event #37 Eight Game Mixed ($2500) - D0r1t0s still in the race!
This tournament especially interested us because the well-known québécois de poker players, Sunder "D0r1t0s" McClung was in very good position!
Chris is still in the tournament in 19th position but that there is more than 27 players on the 477 entries! His carpet is 103,100 while the leader in chips, Joseph Couden, has currently 303,300 tokens! All players are currently guaranteed to touch $ 6587
We will follow this tournament closely today and wish the best of luck at D0r1t0s for this tournament!

Event #38 hold ' em no limit to $ 1500-5 Quebec still in the race!
2534 players took part in this popular tournament of Hold'em no limit! Among them, several Quebec including: Jean Bergeron, Kevin Bijian, Marc-Étienne Blais, Patrick Boisvert, Sebastien Boisvert, Robert Bonneau, Philippe "PhilLeDingue" Boucher, André Boyer, Robert Caughie, Sam Chartier, Rock Cloutier, David Dopson, Jonathan Duhamel, Michel Dubreuil, David Ferrara, Mike Fraser, Jiachen Gong, Daniel Grenier, Gabriel Houle-Morin aka GabyGaby, Shayne Khanna, Chanracy Khun alias ChanMix, Pascal 'Pass' LeFrançois, Anthony Ortenza, Antonio Pacchione, Jean-Philippe Matte, Miguel "Mig" Proulx, Michel Scalzo, Kenneth Teixeira, Pablo "Deal_me_in" Mariz and Brent Wajcman.
These québécois, after a day of play, he remains Miguel Proulx in 39th place with 67,200 tokens, Rock Cloutier ranked 112 with 41,000 tokens, Philippe Boucher ranked 129th with 37,300 tokens, Jean-Philippe "JPhil" Matte ranked 157th with 30,400 tokens, and finally, Marc Fraser ranked 231st with 17,700 tokens!
The leader is currently Layne Flack with 229,700 chips! When the action resumes, the blinds will be 500/1000 with antes of 100!
Good luck to all Quebecers still in the race!


To watch today:
-The final table of the shootout
-L' event #37 in which D0r1t0s is still in great shape! A bracelet would be a trophy for most well-loved for him!
-L' event #38 in which 5 Quebecers are still in the race!
-The beginning of the PLO tournament $ 10,000 buy in!
You can discuss the different tournaments following the liends that will lead you to the specific thread for each tournament!
Event #34 Pot-Limit Omaha / 6max ($5000)
Event #35 Mixed Hold'em ($2500)
Event #36 of No Limit Hold'em (shootout limited to 2000 entries)
Event #37 Eight Game Mixed ($2500)
Event #38 hold ' em no limit to $ 1500
BLOG COMMENTS POWERED BY DISQUS
---