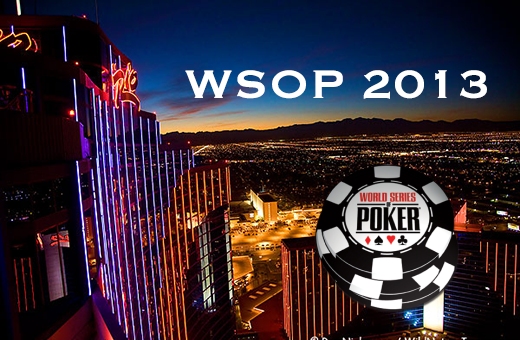 Event #6 - the millionaire maker! ($1500)
Yesterday was held the final table of the Millionaire Maker. Benny Chen, the only Canadian finalist, was chip leader. He was able to use his stack to dominate his opponents and had good shots of luck at the right time, an important ingredient to win a tournament. It was he who won the bracelet for this tournament and the 1, 1 M$.
Event #7 - Hold'em no limit ($1000)
Annette Obrestad who was among the cheerleaders of this tournament has not had the performance to which she expected. She eventually finished in 42nd position to win a slim $ 6,051. The top Canadian in this tournament (Michael Doucette) has him finished in 29th place. The tournament was eventually won by American Matt Waxman. For his performance, he won the famous bracelet and a $ 305,952 award.
Event #8-8 - mixed game ($2500)
Mix 8-Game tournaments are generally not the most popular at the WSOP and it not really exception with its 388 entries. No Quebec was present.
The tournament ended yesterday with the victory of the Canadian Michael Malm, collecting $ 225,104.
Event #9 - Hold'em Shootout' no limit ($3000)
This tournament much yesterday interested us given the presence of Jason Duval aka baby dog who came out of his first table during the shootout. Unfortunately for Jason, things were a little less well for this tournament and he finished in 52nd place for a purse of $ 7,384. But we imagine that the WSOP 2013 of Jason will not stop and that there will be other good performances this year!
There is only a table in this tournament. At this stage, all players are insured $ 18,609. The winner will receive $ 299,486.
Event #10 - Hold'em Limit ($1500)
This tournament also interested us given the presence of Miguel "Mig" Proulx who was among leaders yesterday. Unfortunately for Mig, his race is stopped in 26th place. For his performance, he won a scholarship of $ 5938.
In this tournament, there are only 19 players. The leader is currently Eric Froehlich with its 319,000 tokens. When the action resumes today, the blinds will be at 4K / 8K. The winner of this tournament will win $ 191,605.
Event #11 - Hold'em no-limit 6-max ($2500)
924 players participated in this tournament shorthanded. Among registrants, some Quebecers whose only one still in the race: Simon Charette is ranked 79th with his 37,900 chips.
When the action continues today, the blinds will be at 400/800 with 100 antes. The tournament is currently dominated by Tamara Tibbles who 233,300 tokens! The tournament will continue today, but it is tomorrow that we will know the winner of the $473,019.
To watch today: Pot-Limit Hold'em event ' em $ 1500 which is expected to attract many players. In addition, it is the beginning of a tournament of 7 card Stud Hi-Low SPlit-8 or better, probably less popular, but still interesting. How many Quebecers will be present? Follow us tomorrow for the summary of the action of today to the WSOP 2013!
As always, if you want to report the performance of Quebecers to the WSOP 2013, feel free to do so via our discussion thread for this purpose: WSOP 2013: Jason 'Baby dog' Duval and Miguel "Mig" Proulx stops on the day #2
BLOG COMMENTS POWERED BY DISQUS
---