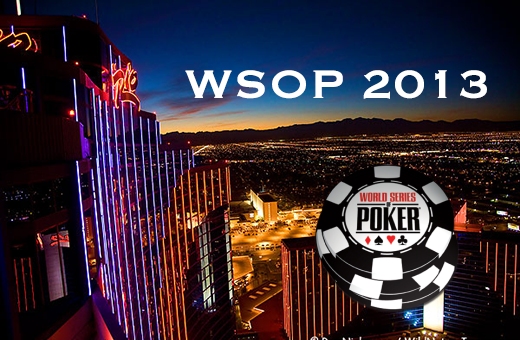 Event #58 - Little One for One Drop ($1,111)
During this tournament, our eyes were turned towards Éric Afriat of Quebec.
Despite a very nice race, Eric had to stop at the 34th rank for a purse of $ 16,779. It was the latest Quebecer to fall in the tournament.
At this stage, it remains more than 8 players of 4756 registered players and Canadian Nghi Tran dominated the event with a 4.1 M tokens.
The tournament will resume today while players will vie for a prize of $ 663,727. All players are currently guaranteed to win a minimum of $ 71,311.
Event #60 - Hold'em no limit ($1500)
Many québécois were to follow in this tournament to Hold'em at $ 1500. Unfortunately, none was able to cross yesterday. Several scholars, but no finalist.
In order are:
50th Jeff side ($9.604)
81st Allen Michel ($5,797)
88th Mathieu Martin ($5,008)
133rd David Simard ($3,841)
139th Samuel Boily ($3430)
141st Patrick Girard ($3,430)
184th Carlo Nini ($3,087)
250th Derek Lerner ($2.778)
255th Tony Romano ($2.778)
265th Jonathan Driscoll ($2.778)
It remains in this tournament, 15 players in the race. At the top we find the American Cy Williams with 1.3 M in chips.
It is this evening when we will know the winner of the tournament and the bracelet.
Event #61-Pot Limit Omaha ($10,000)
Two Quebecers were to follow yesterday during this tournament. As a reminder, there were the following players:
2nd Jonathan Duhamel ($253,000)
33rd Miguel Proulx ($97,600)
Miguel was eliminated out of the paid places, unfortunately, but Jonathan knows another good run in this tournament while it is currently 7th in chips among the 32 players remaining. The leader is currently Alexey Rybin which 977,000 tokens.
All players are currently provided a grant of $ 21,081. The winner meanwhile will deserve $ 852,692.
The action should continue and be completed today. Good luck to Duhamel in his quest to the bracelet!
Event #62 - Hold'em no limit (Main Event $ 10,000)
This series of tournaments would be nothing without this prestigious event which concluded the series. It is the tournament that many players expect. The tournament that made famous Jonathan "poker_john" Duhamel in 2010 while he had completed the first row.
Day 1 was held yesterday and (not surprisingly) several Quebecers took part.
After this day of play, many québécois will move to the second round:
James Hudson (76)
Roch (108th) Cousineau
Pascal "Pass" (154th) Lefrançois
Stéphane Lacas (308e)
Jean-François "benomg2000" Brûlé (347th)
Julien "Jaedae" Fauteux (417)
André Boyer (457e)
Sean Grover (518e)
The current leader is Evan Panesis, which has 190K tokens.
After this first day, 584 players are still present.
Good luck to Quebecers today attending the day 1 B
To watch today:
- Jonathan Duhamel looking for a bracelet in the PLO event $ 10,000
-Day 1 B of Main Event in which there will be certainly many Quebecers
To discuss the performance of Quebecers to the 2013 WSOP, you can use our discussion forums: Duhamel among the 32 finalists in the 10K PLO tournament $
BLOG COMMENTS POWERED BY DISQUS
---