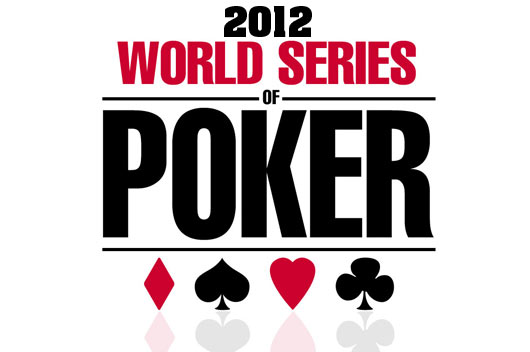 Our Quebecers took life difficult during the event #31 to $1500 none could cross the 2nd day. On the other hand, 3 Quebecers are still in the race in the #33 No Limit Hold'em event ' em to $ 1000. In the H.O.R.S.E. tournament $ 10,000, two big Phil's poker (Hellmuth and Ivey) are still in the race for the bracelet.
Event #29 Seniors No-Limit Hold'em Championship ($1000) - grand finale today
Yesterday, when the action resumed in this tournament, it remained only 33 players on 4128 registrants. After a full day of games, there are still 4 players now in the race. Kevin De Tienne, who was then at the forefront yesterday eliminated 15th for a purse of $ 29,387. The 4 players still present:
Dennis Philips: 5.3 M
BobPhelps: 3.4 M
Hoyt Corkins. 1.9 M
Allyn Jaffrey Shulman: 1.6 M
Each player is now assured of winning at least 199K and the winner will receive $ 603,713. The action will resume at noon time in Vegas.
Event #30 2-7 Draw Lowball (No-Limit) $ 1500 - American Larry Wright won his first bracelet

Before the start of the day yesterday, it remained more than 7 players still in the race. After several hours of games, this is finally the Larry Wright American who has won all the chips to complete 1 and winning $ 101,975. His 8 WSOP Fellowship, it comes to its biggest gain in life. With this first position, he pushed his earnings WSOP $ 241,268 life added his first bracelet.
The other positions are occupied by Brandon Cantu (2nd for $ 63,048), Andrew 'LuckyChewy' Lichtenberger (3rd for $ 41,445), Michael Mizrachi (4th for $ 28,198) and Erick Lindgren (5th for $ 19,676).

Event #31 No-Limit Hold'em ($1500) - all of our Quebec fall in combat
Yesterday, it was the tournament that interested us most obviously given the presence of some Quebecers still in the race. As a reminder, prior to the start of the day, there were Jean-Philippe Piquette 271st ranked with 17,600 tokens, Sam Chartier with 18,200 tokens, ranked 184th, PhilLeDingue with 29,200 tokens, ranked 124th, Marc-Étienne McLaughlin with 41,300 chips ranked 266th and ultimately the leader among our québécois, in 11th place, Erik Cajelais with 91,700 chips!
The first québécois out of the race was Marc - Etienne McLaughlin ranked 278th followed very closely by 2 other québécois then Jean-Philippe Piquette is eliminated 274th for $ 2,700 and Sam Chartier is eliminated 272nd for the same stock exchange. At this stage, remained so 2 Quebec still in the race, i.e., Philippe Boucher and Erik Cajelais. Jean-Philippe Piquette tells that he was 'dead card' for quite a while before pushing all his chips to the middle of the table with QJo in position UTG + 1 with 5 big blinds. 2 people call including Mike McDonald "timex" with A8. The board brick for JPP who sees his tournament ended.
Our two Quebecers unfortunately could not cross the 2nd day. Philippe Boucher came out just after the top 100 in 97th position $ 4744 and Erik Cajelais in 49th position $ 10,436.
When the day will resume, there'll be only 19 players, all insured scholarship $ 19,012. The winner of this tournament will win $ 664,130. The leader in chips (1, 8 M) is currently Joe Cada, grand winner of the main event of the WSOP in 2009!
So tonight is that we know the winner of this tournament who wins $ 664,130

Event #32 H.O.R.S.E. ($10,000) - Hellmuth and Ivey still in the race!

178 people took part in this tournament including 1 only Quebecer, Jonathan Duhamel who quickly eliminated. In the remaining players, some were to follow that, Daniel Negreanu, Bertrand "Elky" Grospellier, Phil Hellmuth and Phil Ivey.

After an intense day of games, there are only 15 players in the race including Phil Ivey with the 13th pick with 102,000 tokens and Phil Hellmuth 4th with 571,000 chips! The leader of this tournament is currently John Monnette which has an imposing stack of 825,000 chips!
All these players are currently guaranteed a scholarship of $ 23,525. It is this evening that we know the winner of this tournament! $ 451,779 will be promised him! Assiterons - between us to a final duel Phil 2?


Event #33 No Limit Hold'em ($1000) - Marke is leader among our Quebec

The #33 event is another tournament that particularly caught our attention! Several Quebec in Vegas were free as air and therefore one would expect that many of them are involved!
As we had anticipated it, many québécois (18) are enrolled in this tournament.
Among Quebecers known to the community, Marc-Étienne "Marke" Blais, André Boyer, Sam Chartier, Jonathan "Da_Engineer" Driscoll, Jonathan "Poker_John" Duhamel, Laurence "Sharon" Grondin, Jason "Jayggins" Hallée, Gabriel "GabyGaby" Houle Morin, Chanracy "ChanMix" Khun, Christopher "D0r1t0s" McClung and Miguel "Mig" Proulx.
Other less well-known Quebecers of the community of PokerCollectif, include the presence of Robert Caughie, Daniel Guay, David Guay, Stéphane Madore, Luc Michaud, Sébastien Boisvert and Philippe Plouffe.

At this stage, there are still 231 players in the race on 2795 entries including Miguel Proulx with 24,300 chips ranked 159th, Luc Michaud in 60th place with 49,900 tokens and Marc-Étienne Blais in 42nd place with 61,300 tokens.
The other eliminated Quebecer, include Jonathan Duhamel was the only fellow. He won $ 1836 for his 260th place.
You may notice that Marc-Étienne Blais alias "Marke" on our forums, the Québécois best placed in this tournament to make the final table, will be our guest for the audio interview PokerCollectif of the month of July 2012. It should also be noted that historically, when a player gives us an interview, a great success awaits him in the upcoming months (D0r1t0s and JPP are but a few examples). Is this be also the case for Marke? We will be better informed tomorrow on this subject!
When the tournament resumes later today, the blinds will be at 400/800 with a 100 ante. All players still in the tournament will be assured of a $2012 scholarship and the winner of the tournament will win $ 440,238!

To watch today:
-The end of a few tournaments already underway, but especially the performance of our Quebec 3 still in contention in the No Limit Hold'em Tournament ' $1000, i.e. Miguel Proulx, Luc Michaud and Marc-Étienne Blais!
-To note also the beginning of the event #34 of Pot-Limit Omaha 6max $ 5000.
-The H.O.R.S.E. tournament then 2 big names are still in the race, Phil 2, Ivey and Hellmuth. Assiterons - between us at a duel these two legends?
Discuss the various events on our forums by following the links below:

Event #29 Seniors No-Limit Hold'em Championship ($1000)
Event #30 2-7 Draw Lowball (No-Limit)-$ 1500
Event #31 No-Limit Hold'em ($1500)
Event #32 H.O.R.S.E. ($10,000)
Event #33 No Limit Hold'em ($1500)
BLOG COMMENTS POWERED BY DISQUS
---