Join Espacejeux online satellite tournaments and you could win one of 60 packages allowing you to participate in the World Series of Poker (WSOP). For all those who wish to participate in this prestigious series of tournaments, but who are not necessarily the budget, here's your chance.
To win:
-10 packages for the WSOP main event (No. 65 A) the, which will be held in Las Vegas from July 5, 2014, each comprising:

a $ 10,000 entry fee;
$2,000 in spending money.

-50 packages for the No. 60 of the WSOP event, being held in Las Vegas from July 1, 2014, each comprising:

a right of entry to $1,500;
$1,000 spending money.
How qualify you?
In an attempt to win a seat to the event main No. 65 (Main Event), you can take part in a host of satellites to the schedule from March 24 to June 22, 2014.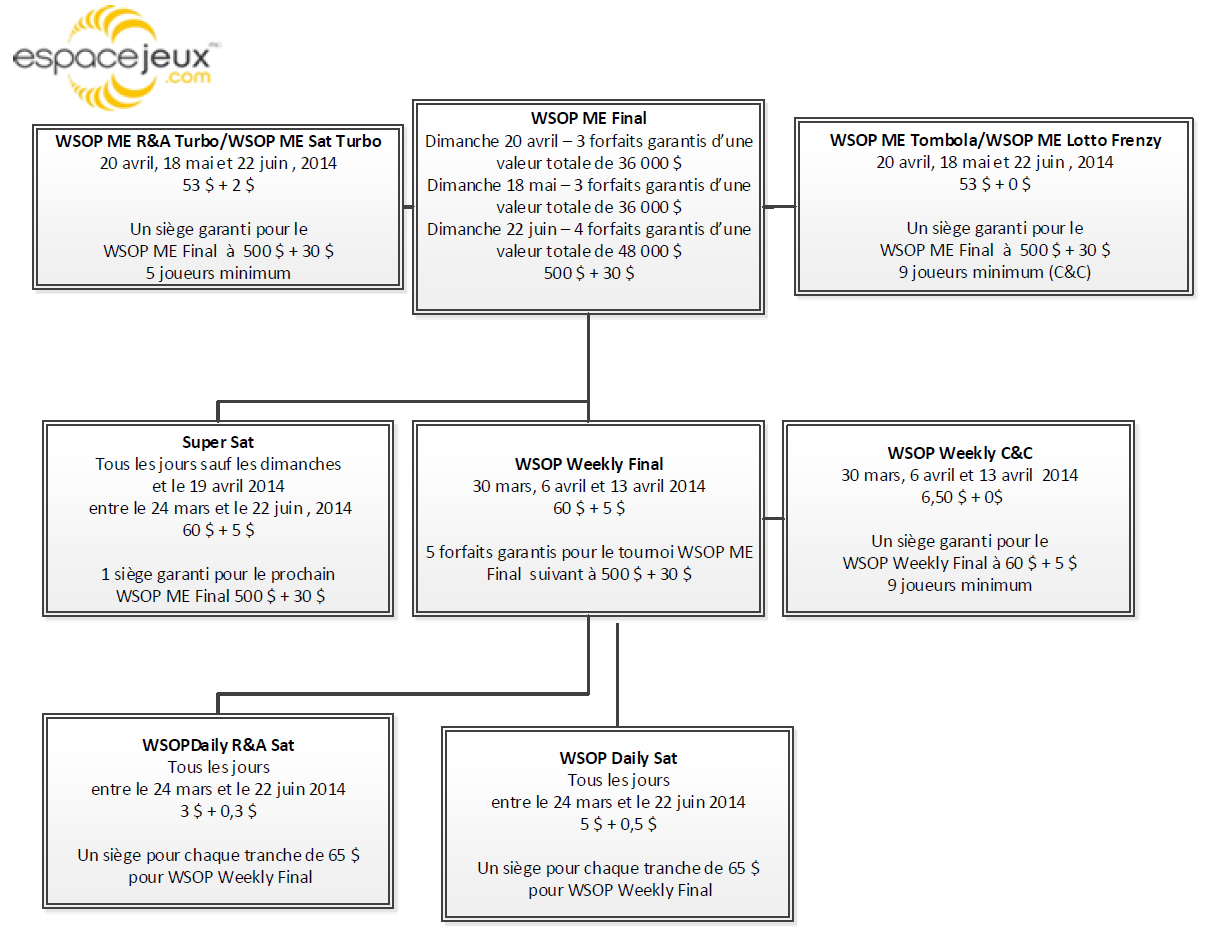 Here are satellites to participate in the event 60 (Wednesdays).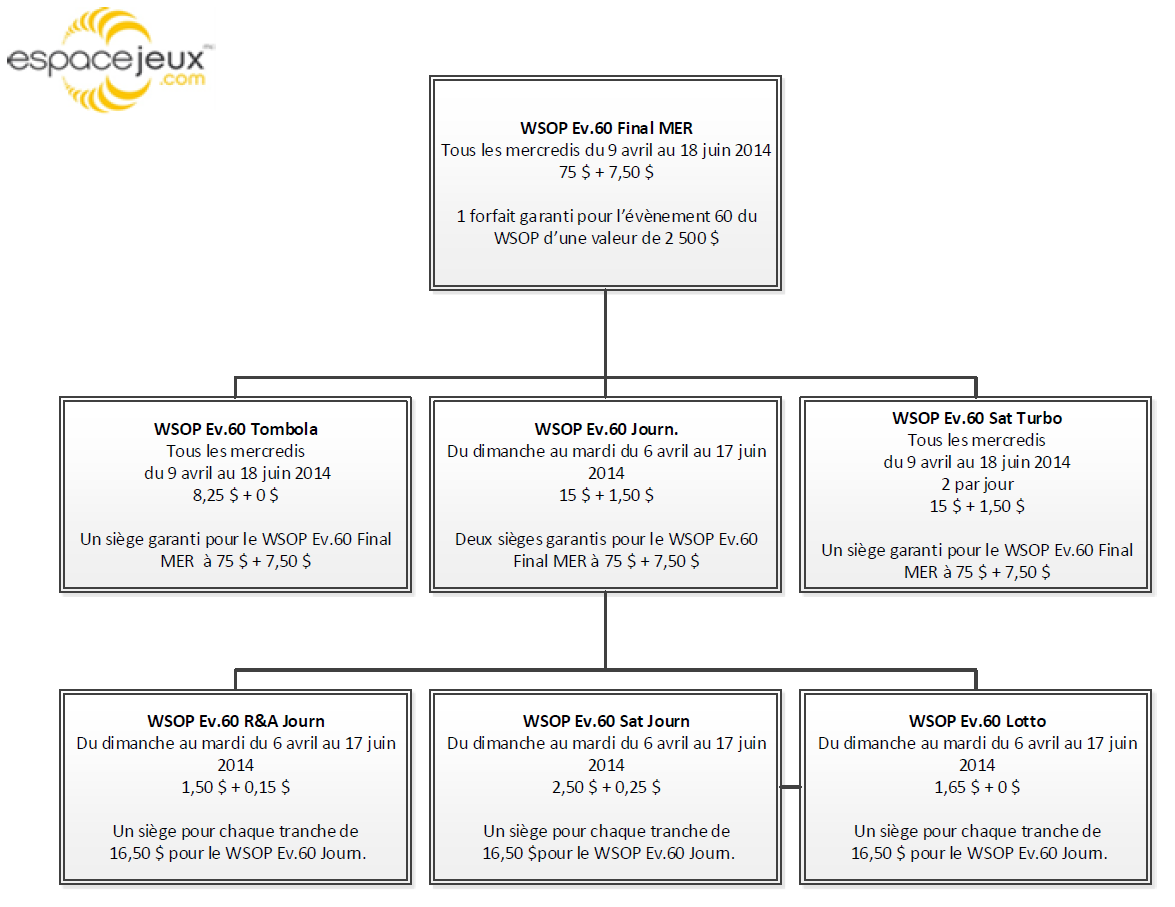 If you like better on Sunday, here is the list of satellites for the same tournament, but which will be played Sunday: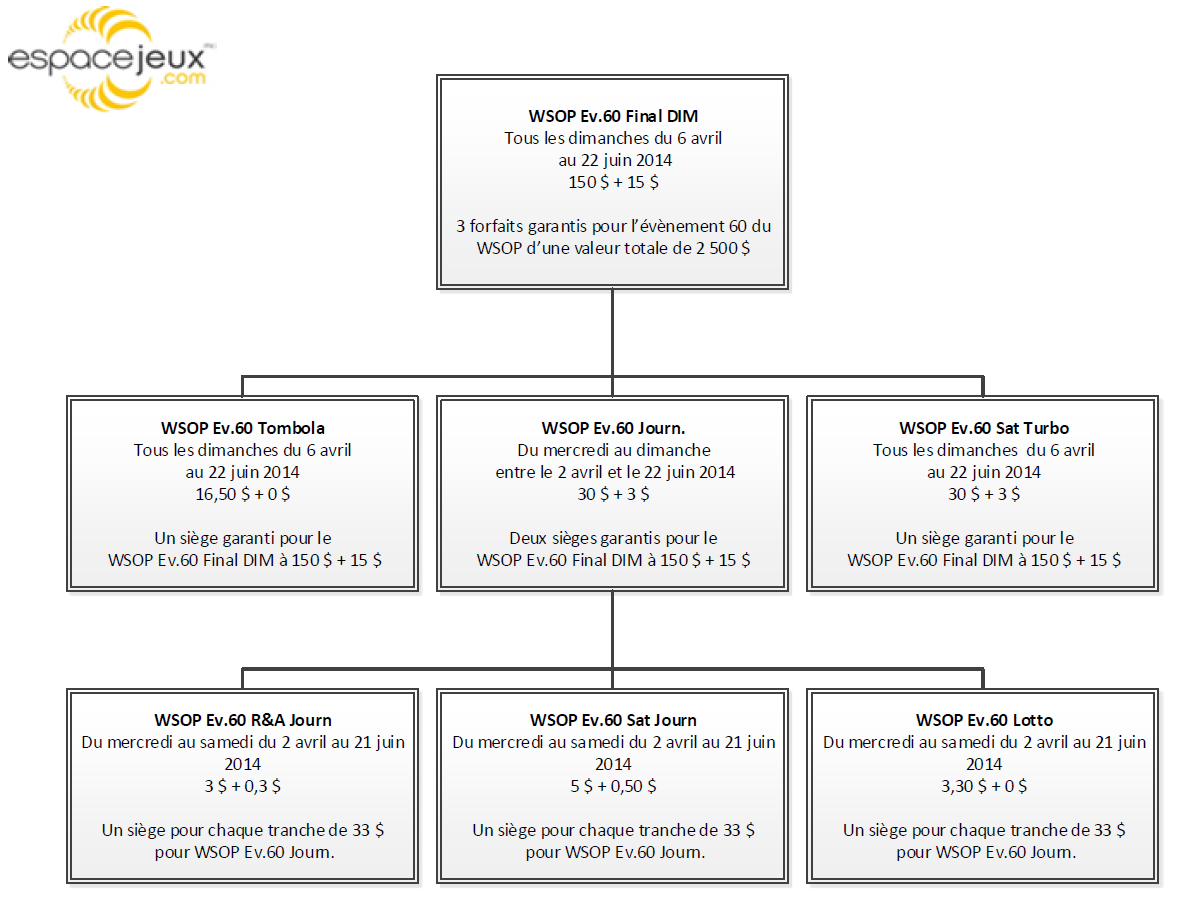 The year 2014 marks the 45th annual edition of this world series of poker
$ 10 free on Espacejeux for new players
If you still have no account on Espacejeux and you wish to benefit from a bonus of opening of $ 10, you can do so by using the "COLL569" code: open an Espacejeux account today to enjoy a gift opening $ 10 thanks PokerCollectif.
Discuss this news on PokerCollectif forums: 60 packages for the WSOP on Espacejeux!
BLOG COMMENTS POWERED BY DISQUS
---