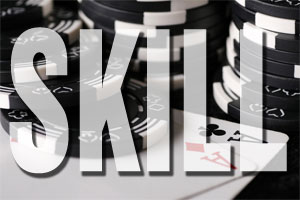 Is poker a science? It is at least that believes Brandon Adams, teacher behavioral finance at the Department of Economics at the prestigious Harvard University. In his words, the best candidates to become a broker on Wall Street are professional poker players.

For example, two excellent players of poker known have parallel Careers: Dan Harrinton title which besides winning 2 bracelets at the WSOP and 1 WPT, is a specialist in securities and is interested in the stock market in which he also worked. Érik Seidel is a specialist in securities also. Several other poker players are specialists of the stock market, but we will give these two examples.
According to a Professor of law at Harvard, Charles Nesson: "poker promotes logical reasoning, the sense of observation, the ability to adapt to changing circumstances as well as the depersonalization of conflict". Mr Nesson also founded a think tank on the global poker strategy.

This group, Mr Nesson had the idea to create to 2006 while the United States Congress passed a law prohibiting the use of his credit card for financial transactions involving games where luck was a predominant factor. According to Nesson still;"Poker, luck will determine if you have a pair of ACEs or a trash hand. "But the poker is a game where you can make bedroom opponents who have best hands we, a game where you must assess risks, a game in which should have control over his emotions and where it will be essential to make the right decisions with each hand which will be given to us".

He would also like to that poker is used to educate young people: "poker is a hobby for some, work for others, and it can be a great tool to educate young people in several areas. Poker teaches survival and encourages the development of good instincts. It also teaches to properly evaluate the competition to which you are subject and allows you to determine the risk of a situation".

As a lawyer, he also argued that was attributed the status of skills game poker. The courts of Denver, Pennsylvania and South Carolina have already ruled that poker is a game where skills were dominant on the luck factor.

Discuss this news on PokerCollectif forums: poker as an educational tool
BLOG COMMENTS POWERED BY DISQUS
---