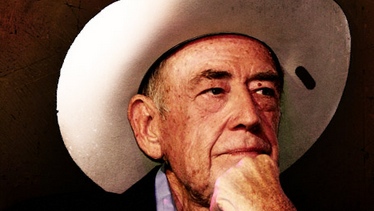 Even if not all are agree with Doyle Brunson Poker, something certain skills, it nevertheless remains a poker legend and pioneer of the Hold'em no limit. Those who read his stories of life know that it has been a pretty eventful life (worthy of American films). Added to this hectic life is really dark chapters that push it each time to fight cancer.
To date, Doyle is 79 years old and, despite his poor health condition, is still alive. What there is exceptional is that it has already faced 3 cancers and that recently, he announced on Twitter that he should fight a 4th!
Free translation of his tweet: "malignant. 4th time I hear it in my life. Way frigid start to the day. Squamous cell cancer what to worry."

Cancer has deeply marked the life of Doyle Brunson. In 1962, while his wife Louise is pregnant, there it's a tumor in the neck that doctors report incurable. After a transaction purporting to only allow it to resist long enough to attend the birth of his daughter, Brunson spring without the slightest trace of tumor, a "miracle" of nature according to doctors.
"Five doctors had unanimously declared that to live more than a few months was a medical impossibility, with or without operation" wrote Doyle Brunson in his book Super System 2. A little later it's Louise which will be operated for a tumor, it also led to his cancer disappear completely surprisingly.
Last year, Doyle had also to fight against cancer (melanoma in the left arm). Things went smoothly for him. For its 4th cancer, if we did to his words, it still seems once Doyle will win his fight.
Several people in the community of the poker with Liv Boeree and Daniel Negreanu have offered good words and wished a speedy recovery to the grandfather of poker. Doyle assesses itself chances to cure this cancer at 95%. He who already survived 3 cancer and several armed attacks should not be stressed by a banal cancer. It also adds on Twitter: "nothing that needs to worry about [...] It is a form that develops slowly and is treated well. Even if it is something that I would be well spent."
As you have noticed, Doyle is not the first big step in his life. And difficulties have emerged early in life.
Before becoming a poker pro player, Doyle was a professional basketball player who had to leave the sport after multiple fractures which kept him to stand properly. Without these injuries, the poker might be a little different today if Doyle was never past pro!
Recall in conclusion that Doyle Brunson has lost a bet of $ 5,000 against Negreanu in link with American elections!
Discuss this news on PokerCollectif forums: Doyle Brunson, iron man!
BLOG COMMENTS POWERED BY DISQUS
---