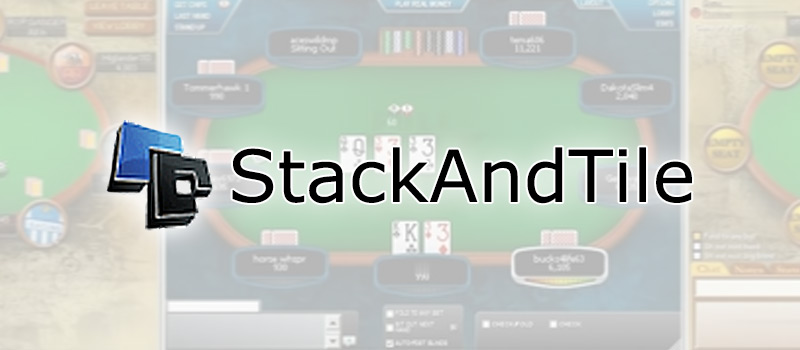 The software is not very well known, but very useful for multitable. As its name indicates, it allows to stack (stacking tables) and of tile (put the tables in tiles).
To take the example of a 24-inch or 27-inch screen, when you play more than 6 tables, tables are really small and our HUD may not very clear.
In the way that software works, when you foldez a hand, the table returns at the bottom of the stack (top left of the screen) and will reappear only when you have a hand to play. So you'll only tile tables on which you play a hand. Any tables waiting for a hand will be "invisible", stacked one below the other.
In addition, in the options, you will also have the opportunity to highlight the active table, kinda like TableNinja the fact and other software of its kind.
For more details on StackAndTile, you can watch this video.
StackAndTile is compatible with:
PokerStars
Full Tilt
PartyPoker
888 poker
iPoker
Bovada
Bodog
Prices and how to get the software
The software is paid for the month. The price depends on the limit you play. For the NL5 and less, it is free. You can also play tournaments for $ 2 and less.
For small limits (50nl and less and tournaments$ 15 and less), it is $ 8.95/month. To get the full version that lets you play all the limits, the price is $ 17.95 per month.
You can activate your license here: purchase the software StacAndTile (SaT)
A license is valid for 2 computers.
Discuss StackAndTile on PokerCollectif forums: just playing with StackAndTile
BLOG COMMENTS POWERED BY DISQUS
---