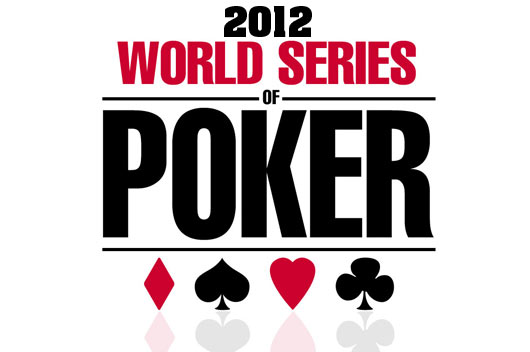 Day 3 of the prestigious Main Event of the WSOP! At this stage, it remains still 720 players while only 666 will be paid!
Several Quebec were in the race yesterday before the start of the day!
Following Quebecers were present:

-Alexandre Sarakinis 13,800
-Jean Larosilliere 37,200
-Guillaume Gignac 46,400
-Jean-Philippe Matte alias JPhil 48,900
-Eric Lévesque 53,300
-Shaw Hattem 67,800
-Jeff Hakim 74,300
-George Caragiorgas 93,100
-Noeung Troeung 95,400
-Guillaume Rivet 116,700
-Corey Wexler 154,000
-Stéphane Blouin 241,500
-Dany Ducas 8,900 tokens
-Felix Sides 18,400 tokens
-Vladimir Faubert 44,900 tokens
-Laurence "Sharon" Grondin 110,500 tokens
-Erik Cajelais 126,400 tokens
-Chanracy "ChanMix" Khun 134,000 tokens
-Roberto Luongo 142,400 tokens
-Denis Taylor 144,000 tokens
-Fabio Luongo 186,000 tokens
At this stage, 11 Quebecers have survived to this day #3.
The leader among Quebecers is Erik Cajelais with 585,500 tokens followed by Chanracy "ChanMix" Khun which has 571,000 tokens, Fabio Luongo which has 360,000, Guillaume Gignac who has 329,000, Stéphane Blouin which has 267,000, Noeung Treung which has 193,000, Guillaume "Sixzeros" Rivet which has 190,000, Marc-André Ladouceur, who has 153,500, Roberto Luongo having 92,000, Jeff Hakim which has 61,000 and finallyDenis Thibert which 58,500.

The action will resume at 3 p.m. hour of Quebec! Yet once today, 5 levels will be played before the end of the day.
The current leader of the tournament is Dave D'Alessandro that has 1.1 M chips. Also note the presence of Vanessa Selbst to 12th which was 814,000 tokens! Vanessa has experienced incredible WSOP this year so far! Can add yet another final table at his exploits?

Today will therefore be important to follow because it will be the day of the bubble! It is today that we will know the name of the person to have been eliminated in the 667th position and who will be at the same, the last person eliminated do not have fellowship!
We will follow the action closely and we wish as always the best of luck to our Quebec!
You can discuss the updates to days of this tournament on our forums: 12 July 12: Erik Cajelais and ChanMix leaders among Quebecers!
BLOG COMMENTS POWERED BY DISQUS
---