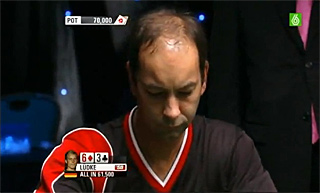 This month, an interview with one of the pioneers of PokerCollectif; Dess66!

Younger members don't know maybe because for the past months, it is discreet enough (his life is currently occupied by many other projects outside of poker), but can still read it since it has a few posts in the anthology PokerCollectif.

DESS is very uncomfortable with the media and we imagine that you will have great fun listening to it!

Good listening!
{mp3}EntrevuePCJuin2012Dess66 {/ mp3}
---