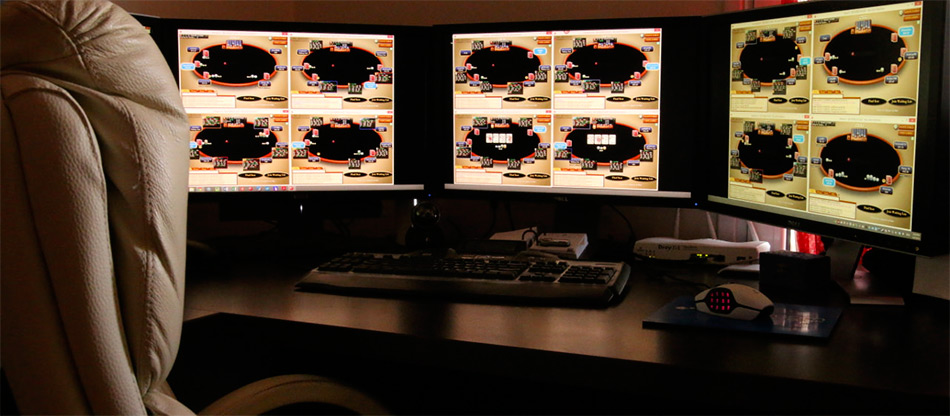 The ultimate consecration for all poker players! Indeed, the promise of being able to win a professional contract in this discipline motivates millions of players, more or less, passionate about the game. Indeed, if some practice poker as a true religion, for others, it s' just a pretty easy way to make some money by being a little bit connoisseur. Nevertheless, these two profiles of players may quit claim the title of pro player.
Indeed, the difference will be made in terms of many criteria and not necessarily motivations to aspire to a career as a professional. But beware! If many wish to play poker as their job, very few of them succeed. It is therefore important to properly measure the stakes involved before embarking on a pro career. If you feel the abilities, you have to go for it! Here's what you need to know to get ready.
Step 1 - Learn all the tricks of the game
We never know enough about poker. From the basic rules, the vocabulary of poker and all the tips and tricks that your opponents will use and the game strategies to understand and master, learning is never over and it is always possible to progress. Read books, check out forums and articles, and analyze online poker game logs. A good player is a knowledgeable player and always up to date with the latest techniques of his opponents.
Step 2 - Train yourself
Whether you're trying out a few conventional games on online rooms, playing with friends in private rooms, or going to a casino to join a real poker table, the only way to master something is to learn what you have practiced. Train yourself in what you want to focus on.
Step 3 - Make sense of reality
Poker is far from being just a game of luck. Those who make a living playing poker long enough to prove that it is possible to work hard (playing poker 50 hours a week involve a certain amount of discipline and stamina), take care of their lifestyle (contrary to the image we have, the best ones play sports and take care of their diet) and follow an ever more advanced learning of the game and its strings. We have nothing without nothing.
Step 4 - Progress progressively
Many players tend to get lazy. They meet success quickly and think they have already arrived to their goal.
There follows a slight big head, a status of "crack" given by their friend or family by placing them on a pedestal. They start to see themselves much better than average players, and when you get to that level, why bother to work?
The problem is not that they do not work hard enough, but rather that they do not do it intelligently.
Their approach is not balanced enough. The goal shouldn't be to earn more money, but to improve their game. They should want to minimize the variance, so instead of spending money, they should work. Pro player should spend twice as much playing time working when they are still in progress!
A big part of the problem comes from the fact that the players are their own boss. They have no one to pull them up, impose a training program on them, give them a list of exercises... The only steps to climb are the stakes.
As a result, the only person who can take charge of the player is himself: he must make the decision to work an hour more on the analysis of his hands, he must find the right balance.
With the popularity of the game online or on the media, it's never been easier to dream of being a poker pro. And with some discipline, hard work and knowledge available all around the web, it's getting easier than ever to become an online poker pro.
BLOG COMMENTS POWERED BY DISQUS
---
Platinum Play – The Hottest Casinos for Canadians?

Next >