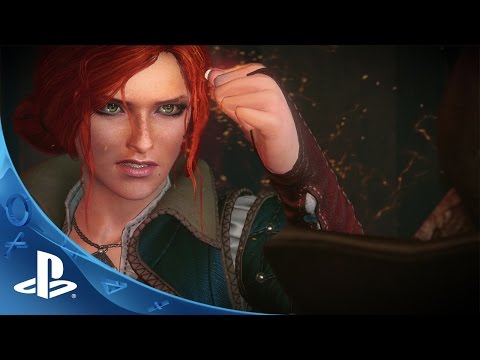 http://www.PlayStation.com/en-us/game...

The Witcher 3: Wild Hunt is a story-driven, next-generation open world role-playing game, set in a visually stunning fantasy universe, full of meaningful choices and impactful consequences. In The Witcher, you are a professional monster hunter, tasked with finding a child of prophecy in a vast open world rich with merchant cities, dangerous mountain passes, and forgotten caverns to explore.

Rated Mature: Blood and Gore, Intense Violence, Nudity, Strong Language, Strong Sexual Content, Use of Alcohol

http://thewitcher.com/witcher3/#home

© CD PROJEKT S.A. 2015.
BLOG COMMENTS POWERED BY DISQUS
---