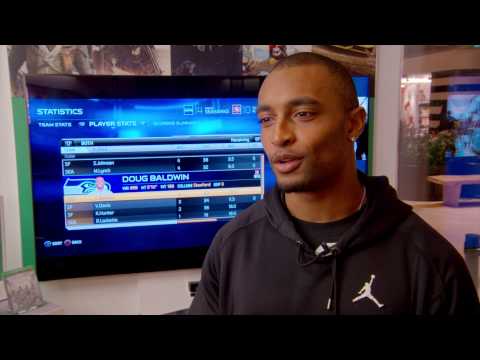 For the first time ever, four NFL players gathered at their local Microsoft Store to simulate their upcoming Thanksgiving Day match-ups over Madden 15 on Xbox One in an event known as Game Before the Game.

Doug Baldwin of the Seattle Seahawks battled San Francisco 49er receiver Stevie Johnson, while the Chicago Bear's Alshon Jeffery squared off against Detroit Lion star Golden Tate. During each game, the players communicated – and talked a little smack – with one another via Skype, which was snapped next two the Madden gameplay, showcasing the unparalleled Madden experience on Xbox One.

Check out the highlights to find out who came out on top!
BLOG COMMENTS POWERED BY DISQUS
---
Nintendo 3DS - Persona Q: Shadow of the Labyrinth Launch Trailer

< Précédent