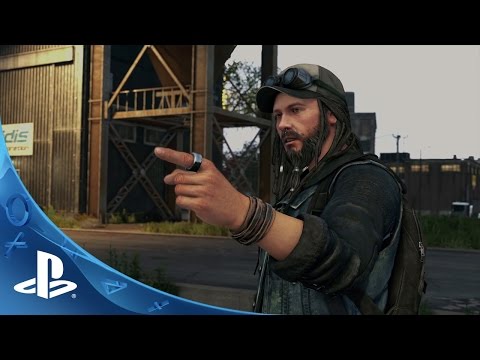 Watch_Dogs Bad Blood features an all new story campaign starring T-Bone, the eccentric hacker players first met in Watch_Dogs, who is now playable for the first time. The campaign explores T-Bone's story through 10 new missions set in new, unique locations throughout Chicago. Features include coop, new weapons, locations and more!

Rated Mature: Blood, Intense Violence, Nudity, Strong Language, Strong Sexual Content, Use of Drugs and Alcohol

© 2013 Ubisoft Entertainment. All Rights Reserved. Watch Dogs, the Uplay logo, Ubisoft, and the Ubisoft logo are trademarks of Ubisoft Entertainment in the US and/or other countries. "PlayStation" and the "PS" Family logo are registered trademarks and the PlayStation Network logo is a trademark of Sony Computer Entertainment Inc.
BLOG COMMENTS POWERED BY DISQUS
---
Skullgirls Encore -- Eliza Debut Trailer | PS3

< Précédent

Shadow of Mordor - "Making Of" Episode 1 -€" Monolith Productions |...

Suivant >