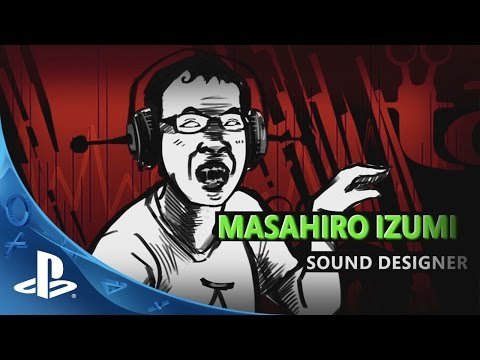 See how the terrifying sounds of The Evil Within are created in ways you might not necessarily expect.

http://www.theevilwithin.com

Rated Mature: Blood and Gore, Intense Violence, Strong Language

© 2014 ZeniMax Media Inc. Developed in association with Tango Gameworks. The Evil Within, Tango, Tango Gameworks, Bethesda, Bethesda Softworks, ZeniMax and related logos are registered trademarks or trademarks of ZeniMax Media Inc. in the U.S. and/or other countries. All other trademarks or trade names are the property of their respective owners. All Rights Reserved.
BLOG COMMENTS POWERED BY DISQUS
---
Murasaki Baby™: Meet the Studio | PS Vita

Suivant >