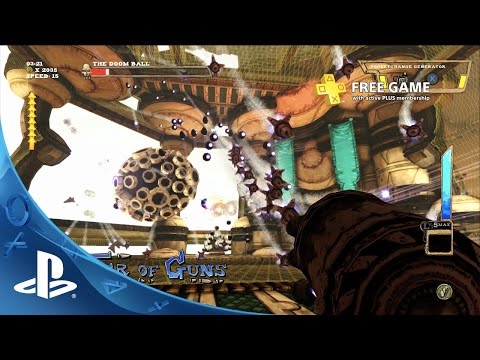 PlayStation®Plus membership includes free games and online multiplayer on PS4™ systems.* In April, PS Plus membership includes Tower of Guns, Never Alone, Dishonored, Aaru's Awakening, Killzone Mercenary, and Monster Bag. Visit https://store.sonyentertainmentnetwor... to learn more!

Rated Mature: Sexual Themes, Blood and Gore, Intense Violence, Language, Partial Nudity, Strong Language

*Active membership required to access PS Plus features and benefits. PS Plus is available to legal U.S. and Canadian residents with a SEN account who are 18 years or older.
BLOG COMMENTS POWERED BY DISQUS
---
Run Sackboy! Run! -Launch Trailer | PS Vita

< Précédent

MLB 15 The Show - The Show Starts Now | PS4, PS3, PS Vita

Suivant >