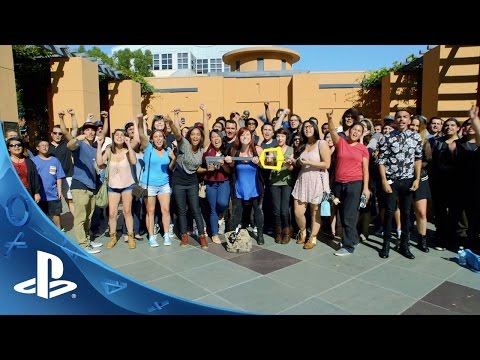 All across the globe, the KINGDOM HEARTS fans have voiced their connection with KINGDOM HEARTS.

Thank you to all that came out to be a key star in the KINGDOM HEARTS HD 2.5 ReMIX launch trailer! The Square Enix team was so lucky to watch firsthand how the fans made new friends and openly share what KINGDOM HEARTS means to them.

Here is a sneak peak of some behind the scenes footage shared at the North America launch event, "Inside the Kingdom, with Heart". Condensing hours of footage to some key moments was not an easy task, but Square Enix put some special moments together! The footage from the official shoot in North America and Europe truly displays the love the franchise has from around the world.

© Disney. Developed by SQUARE ENIX. SQUARE ENIX and the SQUARE ENIX logo are registered trademarks or trademarks of the Square Enix Holdings Co., Ltd. "PlayStation", the "PS" Family logo and "PS3" are registered trademarks and the PlayStation Network logo is a trademark of Sony Computer Entertainment Inc.
BLOG COMMENTS POWERED BY DISQUS
---