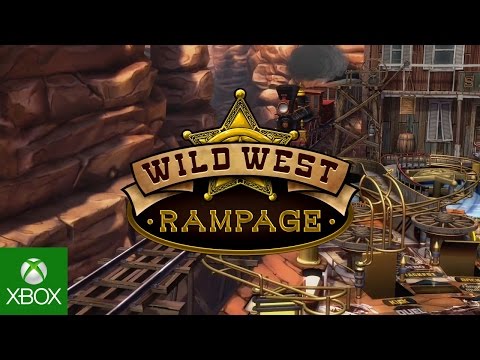 The Iron & Steel Pack for Pinball FX2 combines two exciting tables, one based on Zen's blockbuster action-strategy-RPG hybrid CastleStorm and a wholly original Wild West-themed table dubbed Wild West Rampage.

In CastleStorm pinball, players will team up with the heroic knight Sir Gareth as he returns once more to protect the Kingdom from the relentless hordes of vicious Vikings and their raging leader, Chief Ramhorn. The CastleStorm table features single and multiball game modes set within a Viking stronghold, an enormous fire breathing dragon, an armored troll, and even a charming donkey!

The second table in the pack, Wild West Rampage, stars Cindy, a bold bounty hunter who arrives in the western town of Rackton Point with a bone to pick with the town's crooked Sheriff Evans. Cindy has her sights aimed on defeating his men and ruining their crooked plans to control the town, but it definitely won't be easy to loosen Evans' stranglehold. Hit the trail and experience an exciting Western-inspired playfield complete with a rolling 3D steam engine, swinging saloon doors, a six-shooter ball locker, and duels with members of Sheriff Evans' posse!
BLOG COMMENTS POWERED BY DISQUS
---
Who's Next? – Official Mortal Kombat X Story Trailer | PS4, PS3

< Précédent

Pneuma: Breath of Life for Xbox One Launch Trailer

Suivant >