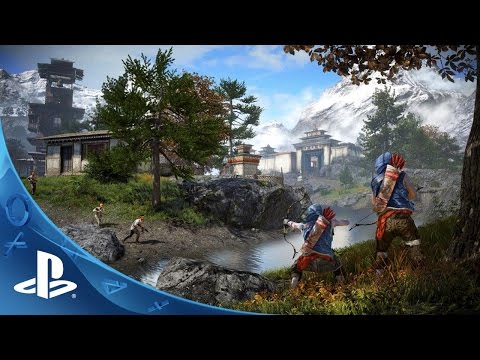 http://www.playstation.com/en-us/game...

Overrun is a new PvP mode where teams battle in a conflict zone by entering and defending it as they are being overrun by the opposing faction. The contested zone moves to three different locations across the map during each round, allowing for intense confrontations.

This add-on content features a new PvP mode that will create new chaotic battles between the Rakshasa and the Golden Path.

Throughout the match, there will be three conflict zones in the map; however, only one location is active at a time. Both factions fight for majority on the conflict zone in the map. While players are in the zone, their teams will accrue points. The more team members a faction has in the zone at a time, the more points they score. Overrun is round-based, so scores from both rounds are totaled to determine the overall match winner.

FOUR NEW MAPS
Crafted to support the tactical yet frenetic gameplay, Overrun features four new majestic maps: Waterfront, Training, Steelhead, and Reeducation.

NEW VEHICLE
To help even the score, the Golden Path brought another vehicle into the mix. The iconic dune buggy from the single-player campaign is now playable in this new PvP mode, giving the Golden Path a combination of speed and power to help dominate the fields of Overrun.


Visit http://www.farcrygame.com for more information


Rated Mature: Blood, Intense Violence, Nudity, Sexual Themes, Strong Language, Use of Drugs

© 2015 Ubisoft Entertainment. All Rights Reserved. Far Cry, Ubisoft and the Ubisoft logo are trademarks of Ubisoft Entertainment in the US and/or other countries. Based on Crytek's original Far Cry directed by Cevat Yerli. Powered by Crytek's technology "CryEngine".
BLOG COMMENTS POWERED BY DISQUS
---