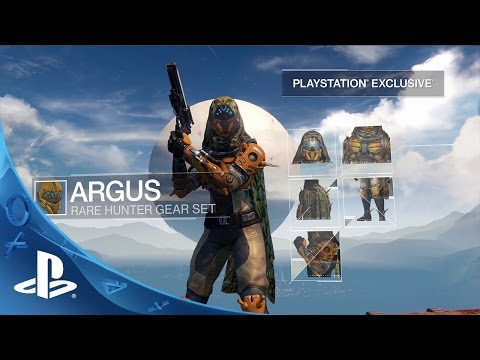 The Ultimate Destiny Experience is Only on PlayStation.


Check out this extended look at the amazing Destiny® content coming exclusively to PlayStation® systems when the game launches on 9/9/2014*.

http://www.playstation.com/en-us/game...

Guardians on PlayStation® always lead the charge with more online co-op content, the most expansive competitive multiplayer experience, and the rare and exotic arsenal needed to truly become legend.

*Timed exclusive until at least Fall 2015

http://www.playstation.com/en-us/game...

© 2014 Bungie, Inc. All rights reserved. Destiny, the Destiny Logo, Bungie and the Bungie Logo are among the trademarks of Bungie, Inc. Published and distributed by Activision. Activision is a registered trademark of Activision Publishing, Inc.
BLOG COMMENTS POWERED BY DISQUS
---
Persona 4 Arena Ultimax: Yosuke Trailer | PS3

< Précédent

Kingdom Hearts HD 2.5 ReMIX -- New Features Trailer | PS3

Suivant >