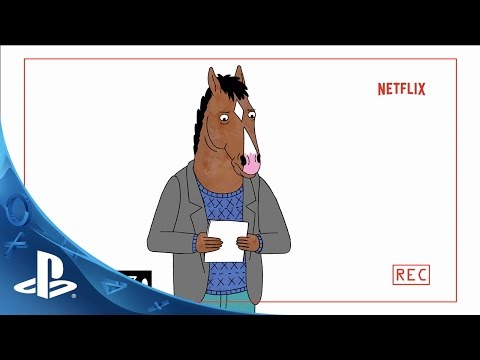 In this exclusive featurette for PlayStation, BoJack auditions for a few of Netflix original series. Want to know how he does, check out the clip.

Show summary:
Meet the most beloved sitcom horse of the '90s ... 20 years later. BoJack Horseman was the star of the hit TV show "Horsin' Around," but today he's washed up, living in a Hollywood bachelor pad, complaining about everything, and sometimes wearing colorful sweaters. Set in an L.A. where humans and anthropomorphic animal-people coexist, "BoJack Horseman" is about one man (well, horse-man) who peaked too early and must figure out what to do next.

BoJack Horseman, A Netflix original series, launches on August 22 in all Netflix territories.

http://www.netflix.com/WiMovie/703008...
BLOG COMMENTS POWERED BY DISQUS
---
Natural Doctrine -- Adapt to Survive Trailer | PS4, PS3, PS Vita

< Précédent

Soul Sacrifice Delta – Freedom Wars Crossover | PS Vita

Suivant >